/ Product detailed and application effect

JUNXING cat hot fix motif had made by SS10 red and ss10 crystal Korean rhinestones .The size is 10*8.3 inch.It have 12 cut facets with edges that are still complete after the cutting It can pass 20 seconds Machine wash ,the glue is very good.
| | |
| --- | --- |
| Model No. | cat-r101 |
| Size | 9.9*5.5 inch |
| Material | SS10 crystal rhinestones,ss10 red rhinestones |
| Usage | Textile,apparel,garments,shoes,bags |
| Packing | 50pcs/bags |
| Features | can pass okeo-tesxt 100, easily heat trasnfer to clothes |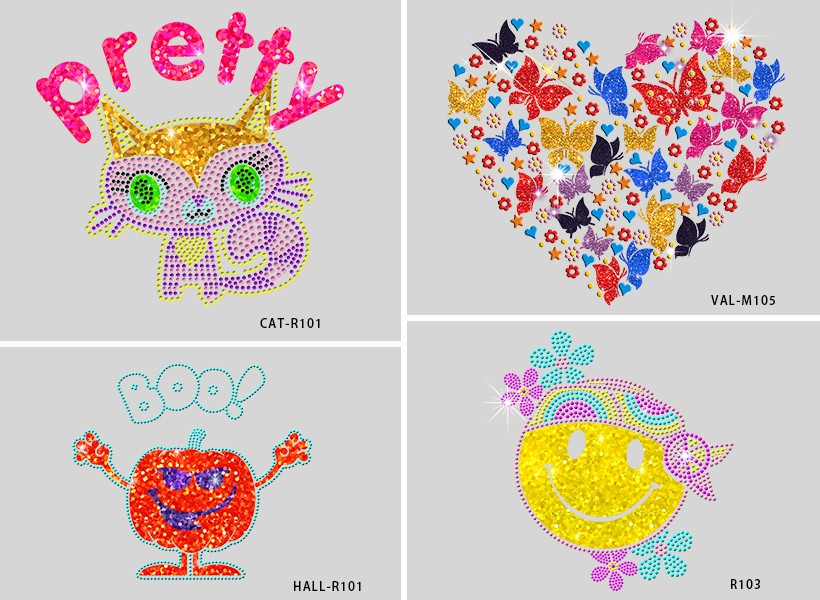 We have many designs of Transfer Valentine's Day rhinestones motif
cat-r101 the size is 9.9*5.5 inch made by 2MM nailhead and SS10rhinestone and green glitter
Val-m105 the size is 10.2*9.7 inch made by SS6 red and green rhinestone and green,red,blue,black,pink glitter
hall-M101 the size is 9.8*9 inch,made by red laser foil and SS10 green rhinestone
exp-r101 the size is 9.5*9 inch,mede by yellow laser foil , 2MM blue nailhead and 3MM pink nailhead.
Technics:
Transfer Temperature : 175°C
Transfer Pressure: 20kg
Press Time: 12S
Tearing Method : Hot or Cool Peel 5Kinds of Choice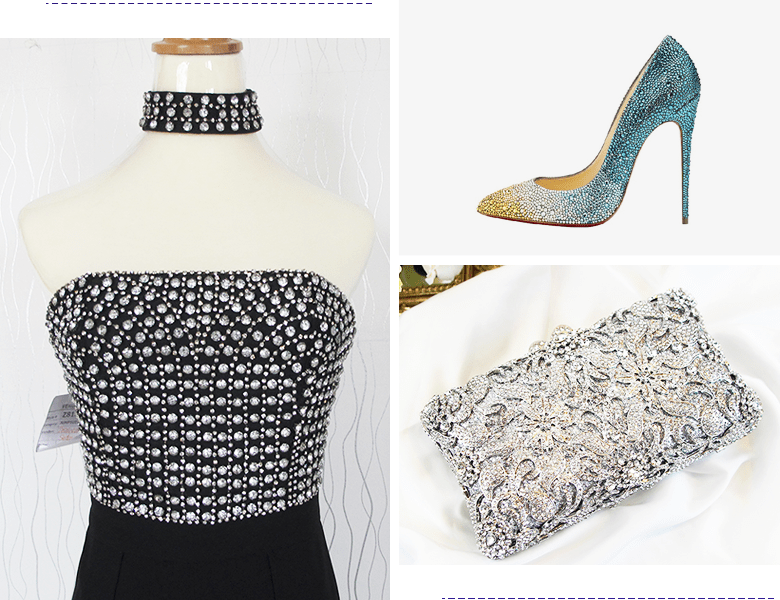 /
Laboratory Tested
These products can pass at least 20 washings,an independent testing laboratory has certifed that JUNXING's rhinestones remain in perfect condition with strong adhestion and original color and reflectivity.Stones claiming to be Korean are,on the contrary,dull and without the ability to stay on fabric.